Heat Pump Systems
Want to save 30% on your home heating?
Swapping your LPG or oil boiler for a government funded heat pump system will lower your bills and dramatically cut your carbon emissions.
Here at Evergreen Energy we make the swap easy by working alongside you to design and install a bespoke heat pump system, ensuring maximum efficiency is achieved.
For customers looking for a fully integrated home energy system we also offer a bespoke design and commissioning service. Click here to find out more.
Get Government Funding To Go Green!
If you're eligible, an Ofgem approved investor like Evergreen Energy can fund all or part of your heat pump installation upfront and then be refunded through the governments Renewable Heat Incentive scheme. This means you could pay nothing at all!
Get in touch today for your free funding estimate or simply click here to complete our online funding calculator to find out how much money and CO2 you could save.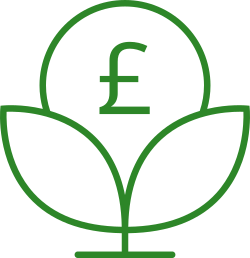 1.
Discuss
Firstly, a member of the team will give you a call to find out more about your project and the best way we can help you.
Using our funding calculator, we will then conduct a free consultation to give you an indication of the type of system best suited for your home and the cost. You'll also find out what government funding is available to you and how much CO2 you could save by going green!
2.
Design
Following on from the consultation we will arrange a home visit from an Evergreen Energy approved assessor. Your assessor will determine the feasibility of the installation and ensure you get the maximum benefits from your new renewable heating system.
We can then bring your project to life, by using our purpose-built Evergreen Energy design software. From this, we will create a bespoke energy system design for your property, ensuring you benefit from optimum efficiency levels in the future.
3.
Specification
Our team of experienced engineers will then design your integrated energy system. These complete designs will be delivered to you as part of a proposal pack alongside details of estimated running costs and energy savings. You will also receive a detailed specification of materials, components and a pricing overview.
4.
Approved Installer
The next step is to connect you with a trusted Evergreen Energy approved installer who will carry out a pre-installation visit. Our approved installers are accredited to the highest standard and have completed full training in accordance with the Microgeneration Certificate Scheme. This process is also covered by our Evergreen Energy Promise meaning that if an installation does not comply with our standards, you are protected.
If you have a preferred installer you'd like to work with then just let us know and we'd be happy to do so! We are eager to introduce our solutions to a new network, grow awareness of sustainable technologies and increase the number of renewable energy installers.
5.
Project Delivery
Our in-house team will work together with you and your dedicated approved installer to plan your system installation, oversee the delivery of materials and manage the process from start to finish to ensure that all milestones are met.
6.
Launch
Once everything is in place, our Engineer will commission the renewable energy system to make sure that it performs in accordance with the design and to optimum efficiency. They will then take you through the handover procedure, ensuring you fully understand the system and its controls.
Rest assured our customer care team and network of installers can be contacted at any point should you need any support or help with your system going forward. We also offer a full service and maintenance contract to ensure you're fully covered.
Why Use Us?
Where other companies may draw the line at guaranteeing different areas of the design or install, we are 100% responsible for the system and its performance.
We work on the principle that no two projects are the same. Our system designs are solely based on the wants and needs of our customers and we work closely with you to ensure we meet them.
We always seek to balance performance, comfort and cost.
Clear communication with you is the key to a smooth operation. Our team will be on hand before, during and after the install to assist in answering any questions you may have.
We want to promote the use of local tradespeople to increase awareness of sustainable technologies and to build confidence and quality among the installer network. We will support local installers through the process and provide all the necessary design, specification and equipment for the installation of your energy system.
Certified & Quality Assured
All our systems are designed, supplied and commissioned in accordance with the Microgeneration Certification Scheme (MCS). We only use MCS-certified products to ensure homeowners are eligible for the Renewable Heat Incentive. Click here to go to our Finance Guides.
"The onus is on us now to ensure that every element of your system is carefully considered, supplied, and integrated as effectively as possible."
Next Steps
Get in touch
with one of our specialist team today and explore how much you could save.